The center of Mexico is located at 23.63 degrees North latitude and 102.55 degrees West longitude.
Mexico is a country of rich history and an old world charm that allures the traveler. Much of Mexico's culture is a unique blend of Spanish and indigenous peoples, and Mexico is world-renowned for its food, architecture, and handicrafts.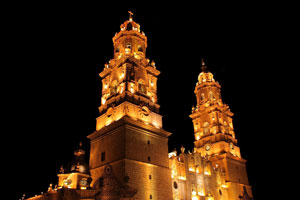 The wild beauty of Michoacan contains what is perhaps Mexico's most artistic and cultural state. Here the indigenous Tarascans are known for their brightly colored handicrafts, folk art, music, and dance. Located at 7,250 feet above sea level, the town of Patzcuaro was founded in 1324 and is the epicenter of the area's craft culture, providing plenty of serapes, textiles and homemade tamales. The nearby town of Santa Clara del Cobra presents hand-hammered copperware, as well as ceramics, furniture, and native embroidery. Michoacan's state capital, Morelia, hosts a showcase of the region's best craftwork. View a stunning panorama of the city and Morelia's twin-towered cathedral from the Villa Montana set high in the Santa Maria hills. Morelia is located 190 miles west of Mexico city.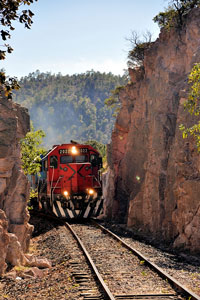 Copper Canyon, in Chihuahua, is best viewed from a seat aboard the Ferrocarril Mexicano's Chepe train traveling the Chihuahua al Pacifico Railway for 400 miles and thirteen hours from Chihuahua to Los Mochis. It is a remote and mostly unexplored network of deep gorges, river systems, and major and minor canyons which are cumulatively four times larger and often deeper than Arizona's Grand Canyon. The midway station of Creel, at 7,300 feet above sea level, offers organized treks or a stay at the Canyon Sierra Lodge. Stop at Batopilas, the forgotten silver mining village which was once one of Mexico's wealthiest cities and now sits abandoned, surrounded by lush foliage in the canyon base. The best times to make the trip are from February through April and from October through December.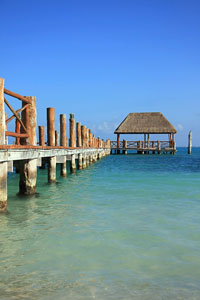 Maroma is a small resort located in Yucatan, on the Riviera Maya coast 30 miles south of Cancun. Maroma boasts a mile-long strip of Caribbean beach located near the Mayan ruins at Tulum, and 400 acres lush with jungle, mangroves, and coconut trees. Lounge in a colorful hammock or under a round thatched-roofed terrace open to the ocean breezes. Maroma provides good food, wine and margaritas, spa services, and a relaxed pace that is far from the bustle of Cancun to its north.
From bustling street fairs to beautiful beaches and awe-inspiring landscapes, unique culture and raw beauty combine to make Mexico a destination that will not be forgotten.
---
Copyright © 2010-2023 Map-Of-Mexico.org. All rights reserved.

Mexico Address Locator Map